Review on Conventional Approaches to Balance Assessment
Keywords:
Balance Test, Conventional Balance Assessment, Berg, Tinetti, Romberg, Timed Up and Go, Balance Evaluation System (BESTest), Limits of Stability (LOS)
Abstract
Balancing plays a crucial role in our day-to-day activities and sports performance. However, the evaluation of this skill lacks standardized approaches, resulting in a wide range of practices. This article presents an introduction and critique to some conventional assessment tests used to evaluate balance skills and examines the principles, advantages, and limitations associated with these conventional tools. The conventional balance assessment reviewed in this paper included 10 conventional tests such as Berg Balance Scale, Tinetti Balance Test, Romberg Test, among others, and 2 slightly newer approach, which are the Balance Evaluation Systems Test (BESTest) and the Limits of Stability (LOS) test. The aim of the article was to introduce the available conventional balance assessment methods and highlights the importance of enhancing the conventional method with more precise, individualized approach through incorporation of sensor-based measurements. Suggestions to reduce dependency on manual observation and for more individualized training feedbacks, promoting optimal outcomes in balance training and rehabilitation are also presented.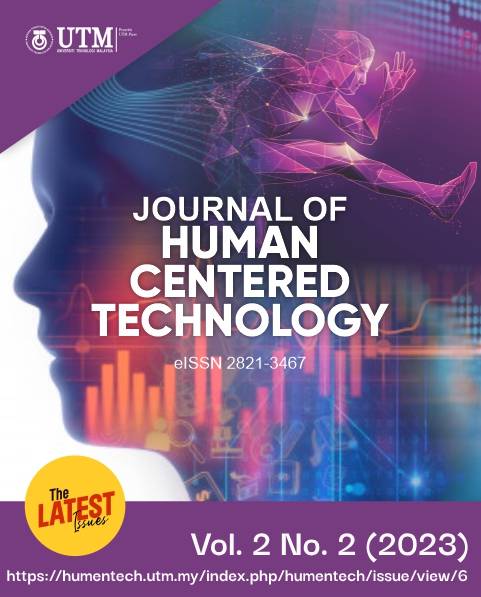 Downloads
How to Cite
Hanim, N., Khor, Y. Y. W., Khor, K. X., Abdullah, M. N., Yeong, C. F., & Su, E. L. M. (2023). Review on Conventional Approaches to Balance Assessment. Journal of Human Centered Technology, 2(2), 50–59. https://doi.org/10.11113/humentech.v2n2.56