Biodegradable Polymeric Stent: Poly(lactic acid) Variation
Keywords:
Polymeric stent, Biodegradable, Poly(lactic acid)
Abstract
Stenting is a treatment procedure to insert an implant-like needle into the blood vessel for the purpose of removing plaque and thrombosis while supporting the weak blood vessel. This procedure will enlarge the narrow blood vessel and restore blood circulation. Specifically, stent implantation is being combined with coronary angioplasty procedure to be known as percutaneous coronary intervention (PCI), which is an approach to treat cardiovascular diseases (CVD). There are three main variations of commercialized stents: Bare metal stent, drug-eluting stent and biodegradable stent. These three variations are focusing on the utilization of metal as the base material. Biodegradable metallic stent is a metallic stent which can be degraded into the physiological environment following an implantation. Even though forthcoming complications of permanent stent can be overcome with this type of stent, the degradation products often trigger inflammation and disturb the cascaded physiological processes. Therefore, researchers are moving towards biodegradable polymeric stents that are able to degrade while not harming the implanted lesion and surrounding tissues. This review article is intended to expose the information on biodegradable polymeric stent specifically to the implementation of poly(lactic acid) (PLA) and its variation as the polymeric materials.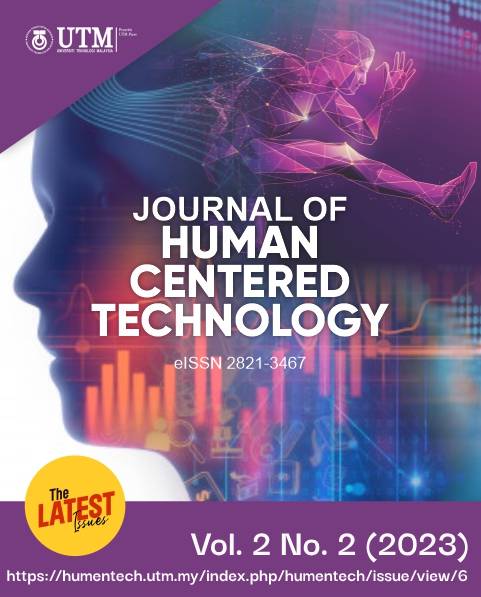 Downloads
How to Cite
Jumat, M. A., Vangetaraman, K., Ahmad Shafi, A., Muhamad Zain, N., & Saidin, S. (2023). Biodegradable Polymeric Stent: Poly(lactic acid) Variation. Journal of Human Centered Technology, 2(2), 19–25. https://doi.org/10.11113/humentech.v2n2.53